Effective Teaching Practices for Addressing Diverse Students' Needs for Academic Success in Universities
Lead Guest Editor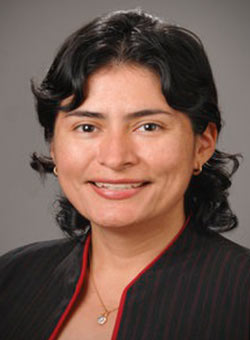 Department of Computer Information and Decision Management, West Texas A&M University, Canyon, Texas, USA
Guest Editors
Elsa Diego-Medrano


Department of Education, West Texas A&M University, Canyon, Texas, USA

Adam Weiss


Department of Education, West Texas A&M University, Canyon, Texas, USA

Priyanka Khandelwal


Engler College of Business, West Texas A&M University, Canyon, Texas, USA

Gladys Muasya


St. Paul's University, Kenya/Arizona State University, Nairobi, Kenya

Nancy García


Communication Department, College of Fine Arts and Humanities, West Texas A&M University, Canyon, Texas, USA

Yvette Castillo


Department of Education, Counselor Education Program, West Texas A&M University, Canyon, Texas, USA

Mary E. Brooks


Department of Communication, West Texas A&M University, Canyon, Texas, USA

Nayyer Chandella


LCWU, Lahore, Punjab, Pakistan

Jorge Martínez Cortés


School of Languages, University of Veracruz, Xalapa, Mexico

Aracelys Piñate


Coordinadora Doctorado de Ciencias Gerenciales, Universidad Latinoamericana y del Caribe, Caracas, Venezuela

Abel Mayaka


Department of Mechnaical and Mechatronics Engineering, Faculty of Engineering and Technology, Multimedia University of Kenya, Nairobi, Kenya

Paul Hayes


School of COmputing, National College of Ireland, Dublin, Ireland

Snejana Dineva


Trakia University, Yambol, Bulgaria
Introduction
Students from diverse racial, ethnic, language, socioeconomic, and cultural backgrounds face multiple challenges upon matriculation at institutions of higher education. One challenge is a lack of limited economic resources, forcing students to balance school with work obligations and time-management. Additionally, because of systematic inequalities in public education, diverse students are likely to attend underperforming schools and may be relatively unprepared academically for the rigors of college/university coursework. As a result, students who struggle in their educational experience may lack the confidence to seek help or guidance in this new culture of academia. Apart from having reduced academic skills, diverse students often deal with the cultural struggles of underrepresentation on college/university campuses or as a first generation student unfamiliar with the culture of higher education. These students may also struggle with essential academic skills such as problem-solving, self-advocacy and critical thinking skills across courses within the curriculum. Due to these aforementioned factors, students may suffer from lower grade point averages, lower levels of academic motivation, and a lack of self-confidence, resulting in lower retention rates. Increasingly, faculty are not prepared to meet the new challenges of teaching and retaining diverse students' to ensure their academic success. According to Yuan (2017) there is a current "teaching gap" between diverse students' learning needs and how educators respond to those needs, and this gap can be addressed through effective teaching and mentorship practices. Given the prevalent barriers faced by diverse students or first generation students, this special issue will enable educators to contribute effective teaching practices, teaching experiences, or interventions that address diverse student issues in education. We invite papers that contribute to building diverse students' problem solving, self-advocacy, self-efficacy, critical thinking, and academic abilities to support students as they navigate institutions of higher education.
Aims and Scope:
Interventions of inclusionary practices that promote cultural diversity
Teaching practices to support students' academic success
Cross-cultural teaching practices and experiences and how they affect education
Ongoing mentorship strategies for diverse students
Approaches to enhancing students' academic, problem-solving, self-advocacy, self-efficacy, and critical thinking skills
Programs that offer leadership, mentorship, and/or a sense of how to navigate the culture of higher education
Guidelines for Submission
Please download the template to format your manuscript.