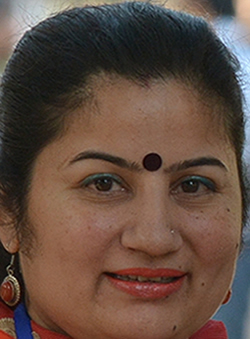 Lead Guest Editor:
Ajita Singh
Department of Sports Science, Punjabi University, Patiala, Punjab, India
Guest Editors
History Department, National University of Malaysia
Bangi, Selangor, Malaysia
Rajinder Kaur

Department of Human Genetics, Punjabi University Patiala
Patiala, Punjab, India
Asma Sghaier

Departement of Finance, University of Sousse
Sousse, Tunisia
Department of Psychology and Counseling, Payam Noor University
Assalouyeh, Bushehr province, Iran
Abeba Gebretsadik Reda

Infectious Department, Malaria and other Vector Born Research Team, Ethiopian Public Health Institute
Addis Ababa, ADISS ABABA CITY ADDMINSTRATION, Ethiopia
Félix Arbinaga

Department of Clinical and Experimental Psychology, University of Huelva
Huelva, Spain
Introduction
With the increasing involvement of women in sports, the research of sports scientists and exercise physiologists is attracted more about the physiology of women in sport. It examines the general physiology of women, how physical activity affects women's physiological functions, and how physiological functions affect women's sport performance. Menarche, the most important physiological landmark of physiological growth in female is influenced by exercise intensity and the menstrual function affects physical performance in most women. However, more research is needed to explore these facts. Is menarche delayed by strenuous athletic training or are physically active younger girls mature later as compared to their inactive counterparts. Moreover research regarding other female specific issues like exercise and pregnancy, exercise and menopause and female athletic triad etc, is required.
Aims and objective:
. Menarche in athletes.
. Aerobic capacity and anaerobic threshold level in female athletes.
. Female athletic triad.
. Athletic Amenorrhea.
. Strength training in female athletes.
. Body composition of feme athletes.
. Iron status in female athletes.