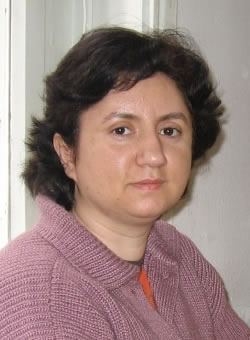 Lead Guest Editor:
Filiz Ertem Kaya
Department of Mathematics, Faculty of Science-Art, University of Omer Halisdemir, Nigde, Turkey
Guest Editors
Aysel TURGUT VANLI

Departments of Mathematics, Faculty of Science, Gazi University
Ankara, -, Turkey
Dr. Mehmet Atçeken

Departments of Mathematics, Faculty of Science-Art, University of Gaziosmanpaşa
Tokat, Turkey
Keziban Orbay

Mathematic Department, Education Faculty, Amasya University
Amasya, Turkey
Ayşe Yavuz

Department of Mathematics Education, Necmettin Erbakan University
Konya, Turkey
Ümit Yıldırım

Departments of Mathematics, Faculty of Science-Art, University of Gaziosman Paşa
Tokat, Turkey
inan ünal

Departments of Computer Engineering, Faculty of Engineering, University of Munzur
tunceli, dap, Turkey
Paper List
1
Authors: Filiz Ertem Kaya
Pages: 1-5
Published Online: Mar. 6, 2017
DOI:
10.11648/j.pamj.s.2017060301.11
2
Authors: Kande Dickson Kinyua, Kuria Joseph Gikonyo
Pages: 6-11
Published Online: May 13, 2017
DOI:
10.11648/j.pamj.s.2017060301.12
Introduction
Mathematics is an international language also known as world language. Not only mathematicians, all of the people in the world use mathematics. We don't think a world that there is no mathematics. So, Advanced Mathematics and Geometry is a special issue that publishes high-quality peer-reviewed research papers as well as expository and survey articles in the area of all branches of mathematics, geometry and related fields.