Submission Deadline:
Feb. 20, 2015
Lead Guest Editor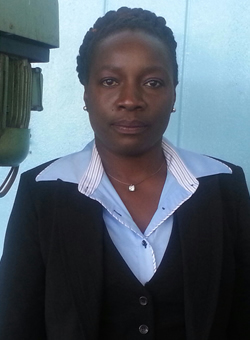 Harare Institute of Technology, Harare, Zimbabwe
Guest Editors
Department of Mechanical Engineering, M S Engineering College, Visvesvaraya Technological University, Bangalore, Karnataka, India

Harare Institute of Technology, Harare, Zimbabwe

Industrial and Manufacturing Engineering Department, Harare Institute of Technology, Harare, Zimbabwe
Guidelines for Submission
Manuscripts can be submitted until the expiry of the deadline. Submissions must be previously unpublished and may not be under consideration elsewhere.
Papers should be formatted according to the guidelines for authors (see:
http://www.sciencepublishinggroup.com/journal/guideforauthors?journalid=183
). By submitting your manuscripts to the special issue, you are acknowledging that you accept the rules established for publication of manuscripts, including agreement to pay the Article Processing Charges for the manuscripts. Manuscripts should be submitted electronically through the online manuscript submission system at
http://www.sciencepublishinggroup.com/login
. All papers will be peer-reviewed. Accepted papers will be published continuously in the journal and will be listed together on the special issue website.
Published Papers
1
Authors: Portia Mupfumira, Budisantoso Wirjodirdjo
Pages: 11-21
Published Online: Jul. 28, 2015
DOI:
10.11648/j.ijsts.s.2015030202.13
2
Authors: Maxwell Dzanya, Caroline Mukada
Pages: 6-10
Published Online: Feb. 27, 2015
DOI:
10.11648/j.ijsts.s.2015030202.12
3
Authors: Rajendra Kenghe, Nilesh Fule, Kalyani Kenghe
Pages: 1-5
Published Online: Feb. 27, 2015
DOI:
10.11648/j.ijsts.s.2015030202.11
Introduction
Sustainable development is a political vision that entails huge challenges for social and technical innovation all over the world. It has consequences for all professions, not least for engineering designs, mechanical, chemical and civil engineering. The full complexity of societal development can be addressed and managed through design for sustainable development.

This Special Issue aims to develop and disseminate understanding of present and future sustainability impacts and solutions related to innovation, products, technologies, services and systems through networking and information sharing.

It will help build world class knowledge and expertise of sustainability by covering issues like:
1. Design Development and Commercialization
2. Design for Manufacture
3. Design for Environment
4. Technology Transfer

In the contemporary era, design innovations have a vital role to play in any industry. They can not only speed up processes, but can transform the business functions to enable sustainable development through savings of resources. The degradation of natural and social capital has a negative impact hence action has to be taken to get solutions through research in order to develop, manage and retain ideas that help to create more environmentally friendly and sustainable products. The world can then meet the millennium goals in which living conditions and resource-use meet human needs without compromising the sustainability of natural systems and the environment, so that future generations may also have their needs met.