Conservation of Taxus Spp. (Yew)
Submission Deadline:
Mar. 20, 2015
Lead Guest Editor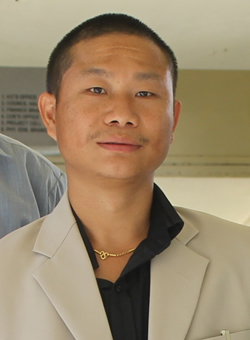 Department of Geography, Rajiv Gandhi University, Itanagar, Arunachal Pradesh, India
Guest Editor
Guest Editors play a significant role in a special issue. They maintain the quality of published research and enhance the special issue's impact. If you would like to be a Guest Editor or recommend a colleague as a Guest Editor of this special issue, please
Click here
to fulfill the Guest Editor application.
Guidelines for Submission
Manuscripts can be submitted until the expiry of the deadline. Submissions must be previously unpublished and may not be under consideration elsewhere.
Papers should be formatted according to the guidelines for authors (see:
http://www.sciencepublishinggroup.com/journal/guideforauthors?journalid=161
). By submitting your manuscripts to the special issue, you are acknowledging that you accept the rules established for publication of manuscripts, including agreement to pay the Article Processing Charges for the manuscripts. Manuscripts should be submitted electronically through the online manuscript submission system at
http://www.sciencepublishinggroup.com/login
. All papers will be peer-reviewed. Accepted papers will be published continuously in the journal and will be listed together on the special issue website.
Published Papers
1
Authors: Javier López-Upton, Xavier Garcia-Martí
Pages: 80-88
Published Online: Apr. 28, 2015
2
Authors: Gibji Nimasow, Oyi Dai Nimasow, Gendan Tsering
Pages: 11-18
Published Online: Mar. 3, 2015
3
Authors: Gibji Nimasow, Oyi Dai Nimasow, Jawan Singh Rawat, Leki Norbu
Pages: 1-10
Published Online: Mar. 3, 2015
Introduction
Taxus baccata Linn, is a valuable plant for taxol or paclitaxel extraction used in the preparation of anti-cancer drugs (breast and ovarian cancer), kaposi's sarcoma (an AIDS related cancer) and over 20 such other indications. It is a slow growing evergreen tree found in the temperate forests in altitude ranging between 1500 m to 3000 m. Around 2 to 3 million kg of biomass is harvested annually where as the sustainable rate of harvesting is estimated to be 0.6 million kg per year. The tree has spreading branchlets and leaves arranged in two whorls which are 2.5 to 3.5 cm long and linear. They are glossy green above and pale beneath which distinguishes the tree from Cephalotaxus and Tsuga which have leave undersurface white. Fruits are 0.7 to 1 cm long with succulent bright red disc that covers the blackish olive green seed. Taxus flowers during March to May and seeds are produced during October to November. The native areas of the plant are Algeria, Australia, Belgium, Bhutan, Bosnia and Herzegovina, Bulgaria, Canada, China, Croatia, Czech Republic, Denmark, El Salvador, Estonia, Finland, France, Germany, Greece, Guatemala, Hungary, India, Iran, Italy, Japan, Korea, Republic of, Lithuania, Mexico, Morocco, Nepal, Norway, Philippines, Poland, Portugal, Romani, Russian Federation, Spain, Sweden, Switzerland, Taiwan, Province of China, Turkey, Ukraine, United Kingdom, United States of America, Vietnam. The plant is threatened and enlisted in the negative lists of export Appendix II of CITES. Therefore, there is a great need of conservation and regeneration of the plant in these areas.