The Moringa Olefera Planted in Ethiopia is Highly Medicinal Value Than Other Country
The morniga olefera available in Ethiopia highly used high medicinal value than other continents for the treatment of various diseases and is available without a medical prescription, often in the form of an herbal infusion for everyday use.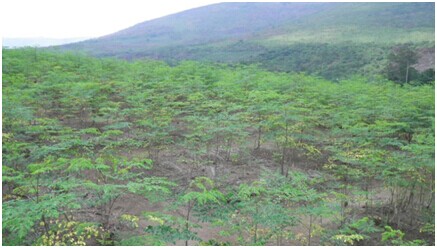 Teklit gebregiorgis amabye is an author senior lecturer in Mekelle University in the department of chemistry shows that the result showed that the Ethiopian species of M. oleiferafound in the market of Mekelle have nutritional potential because their leaves contain a high concentration of energy, nutrients, and minerals than other continents Therefore, the therapeutic potentialof M. oleifera may be due to the presence of these Constituents. The presence of macro and micro elements s in M. oleifera powder appears to be within permissible limits, this suggests that quality assurance of metals are needed.
So Teklit said that the ministry of health and other organization which are worked must give awareness to the public to use this medicinal plant regularly.
Additional co-authors were special education professor afework mulugeta department of public health, and kindeya gebrehiowot Mekelle University.
A paper about the study appeared recently in Journal of Food and Nutrition Sciences.
Here is the paper link:
http://www.sciencepublishinggroup.com/journal/paperinfo.aspx?journalid=154&doi=10.11648/j.jfns.20150305.14