Grab picking robots can replace the human vision and hands to identify the required goods automatically and to grasp it accurately, only to realize the unmanned picking-up in warehouse.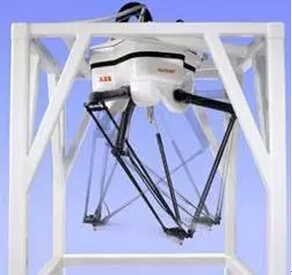 In a recent paper by author Prof. Li, grab picking robot is developed to enhance the picking efficient in warehouse using the visual technology and the intersecting circle method, which makes the unmanned picking-up in warehouse closer and closer.
"The development and use of grab picking robots fully implement that human vision will be altered to identify goods automatically and that human hands will be altered to grasp goods automatically", Li said.
For warehouse picking robots need the help of human vision and hands to quickly identify and get the desired product, in the paper, Li describes the procedure to grab picking robot. After receiving an order, grab picking robots use manipulator to grasp the desired products to realize the function of picking goods in warehouse by using technical means such as cameras, image processing. The successful development of grab picking robot is beneficial to improve the efficiency of the warehouse picking, save labor costs and increase enterprise competitiveness.
Li goes on to suggest that "The successful development of grab picking robot, is just a link in the storage operation. To fully realize the storage unmanned, intelligent storage technologies such as AGV car are also needed to fuse."
In recent years, the electricity and express industry's explosive growth has given rise to the vigorous development of the logistics industry, its typical symbol is rapidly accelerate logistics automation process. Robot picking has become an important part of the rapid development of modern logistics system, the application level will be the important factors to determine the competition between enterprises and the future development. The current grab picking robot application in logistics industry is not a lot. Some enterprises have begun to try and research producing it. In the near future, industrial robots will implement the process of accurate identification of the goods, picking out the desired goods, packing on the transmission line, and finally distributing after separating. With the success of the research of the grab picking robot, the unmanned warehousing will be closer and closer.
Author:
Juntao Li, School of Information, Beijing Wuzi University, Beijing, China.
Xiaoqing Zhao, Graduate Department, Beijing Wuzi University, Beijing, China
A paper about the study appeared recently in Automation, Control and Intelligent Systems
Paper link:
http://article.sciencepublishinggroup.com/html/10.11648.j.acis.20160402.16.html