It is obvious that ultraviolet irradiation could be lethal and mutagenic in a variety of organisms, including bacteria also damaged the DNA of cells, which prevents duplication and thereby cell division.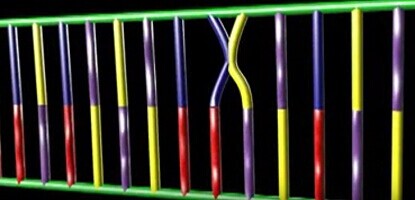 Since time immemorial, lactic acid bacteria (LAB) are regarded as food grade micro-organisms. LAB have found wide applications as food preservatives, flavoring and texturizing agents for centuries.
In the recent work, Alireza Goodarzi shows that LAB possesses intrinsic resistance to UV irradiation 1-2 log higher than E. coli. The maximum yield of UV induced Rif and Str mutants in all LABs occurs at survival about 0.1%. Thus UV rays as an effective mutagen can be used in selection of dairy starters with improved technological and probiotics characteristic
"At the UV dose range 5 – 20 s LABs were 1 to 2 log more resistant, than E. coli. The yield of rifampicin and streptomycin resistant mutants vary depending of UV exposure. The maximum yield of both antibiotic resistant mutants about 2-3 log observed at dose 20 sec. All obtained antibiotic - resistant mutants were stable through serial subculturings", Alireza Goodarzi.
Traditional genetic methods for selection mutant LABs by use of physical and chemical mutagens are not widely used because of specify their genomes. Comparative genomics has already revealed important similarities and differences in strains, species, and genera and will likely identify key genetic features responsible for the beneficial properties ascribed to probiotic lactic acid bacteria.
Induced mutagenesis is widely used for selection of microorganisms producing biologically active substances and further improving of their activities. However, it is rarely used toward lactic acid bacteria. The N-Methyl-N′-nitro-N-nitrosoguanidine (NTG) induced mutagenesis was used to increase of yields of streptomycin and rifampicin resistant mutant starters with improved technological and organoleptic characteristics in LABs. The mechanism of UV induced mutagenesis of LAB is purely investigated. There are a few publications of use UV light for random selection of LAB mutants among eradiated population of survived microbes. Antibiotics enable direct selection of resistant mutants, which suit for evolution of UV light mutagenic efficiency.
It has been visually shown that LABs comparative resistance to UV irradiation. This differences in the rate of Rif and Str mutants yield can be interpreted by high content of ribosomal genes (e.g. 16 S DNA), transfer RNA, high number of insertion sequence (IS) elements, transposons in LABs.
Authors
Alireza Goodarzi
"Armbiotechnology" Scientific and Production Center NAS RA, Yerevan, Armenia.
Paper link:
http://www.sciencepublishinggroup.com/journal/paperinfo?journalid=116&paperId=10013602