There is a growing interest in measuring Physical Activity in older populations to enhance the understanding of its relationship with health, with a need for effective instruments to assess the activities typical of sedentary societies.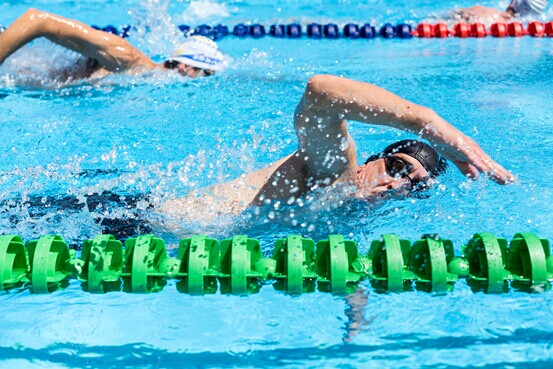 In a recent paper, Maria Machado and colleagues validated the Portuguese version of the Yale Physical Activity Survey (YPAS-PT) highlighting the importance of having standardized instruments to assess changes in habitual physical activity in older populations. They ads that accurate measurements of habitual physical activity are fundamental to support interventions aimed to an active aging and ascribe consistent evidence as a standard in healthcare.
Regular physical activity can be assessed using objective measurements, however, these methods are not applicable for large-scale population studies, due to constrains in resources, labor and cost. Physical activity questionnaires are then the instruments of choice for epidemiological surveys. They have a generalized applicability, are cheaper and enable researchers to easily monitor changes in the activity.
Machado emphasizes that standardized questionnaires tailored to older populations should adequately capture tasks and low intense activities typical of sedentary societies. The research team decided of YPAS, because it's largely utilized and is also one of the most detailed questionnaires available for older persons with previously published validity, reliability and sensitivity to change. They also refer that YPAS presents issues easily understood and adapted to the daily routines and lifestyle of the older population, allowing the characterization of the intensity for each activity performed, as either light, moderate or vigorous. YPAS also identifies temporal aspects of daily movement patterns, as well as differences in seasonal activity undertaken.
In the paper, Machado and colleagues explain how they control the validation process in order to reach the Portuguese version of YPAS. Following international guidelines the final version of YPAS-PT results in a linguistic, conceptual and cultural equivalent questionnaire. According the authors, these was the first validation of a physical activity questionnaire for Portuguese older adults, being especially relevant since it updates and supports the knowledge of physical activities levels in older population allowing comparisons within European or International contexts.
This was more important, said Machado, as the aging population has significant public health implications for Portugal, with one of the world's highest percentages of older citizens (19.3% percent age 65+). In our study 471 older adults (74.9±6.5 years) were involved. The majority were female (73.3%), over half (58%) were married and 84.3% lived in their own home. More than 60% of the participants had no formal education, or primary school education and the mean age for retirement was approximately 60 years. In general they spent 1280.5±1084.0 min.wk-1 in physical activity, 953.6±821.6 min.wk-1 that included sedentary-to-light activity and 326.8±547.9 min.wk-1 in moderate-to-vigorous activities. Concerning total energy expenditure, the total mean values were 4228.7±3819.1 kcal.wk-1, which included 2601.9±2114.2 kcal.wk-1 sedentary-to-light activity and 1686.7±2739.1 kcal.wk-1 moderate-to-vigorous activities.
Portuguese older population, according to the National Survey was mostly sedentary (55% and 72% of the men and women, respectively), which is in agreement with the data shown in our study. Even, some limitations should be considered when interpreting our results, said Machado, it seems that YPAS-PT could be more appropriate to measure physical activity in older adults, as it includes activities that are common among older adults, particularly light-intensity activity, which is often excluded from other physical activity assessment tools.
Providing specific interventions and programs to promoting physical activity and active lifestyles, we could have a positive impact on the aging delay besides the improvement of the well-being and quality of life. And off course, adds Machado, it is a key challenge that Portugal should address to improve public health and reduce health cost.
Author:
Maria Machado, Ciro Tavares, Vera Moniz-Pereira, Helô André, Fátima Ramalho, António Veloso and, Filomena Carnide, from the Faculdade de Motricidade Humana, Universidade de Lisboa, Cruz Quebrada, Portugal.
A paper about the study appeared recently in Science Journal of Public Health
Paper link:
http://www.sciencepublishinggroup.com/journal/paperinfo?journalid=251&doi=10.11648/j.sjph.20160401.20
Photos:
Zé Vidal (https://www.facebook.com/zevidalphotography)