In vitro determination of antimicrobial resistance patterns of Staphylococcus aureus is critical for the selection of effective drugs for empirical treatment and to undertake control measures in the area.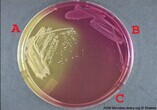 Staphylococcus aureus
In a recent paper by authors Mr. Tebelay Dilnessa and Dr. Adane Bitew explored the overlap of prevalence and antimicrobial susceptibility pattern of Staphylococcus aureus isolated from postoperative and burn wound clinical swabs. Authors showed that there was increased rate of methicillin resistant Staphylococcus aureus infection in Ethiopia. The isolates were also multidrug resistant to several combinations of the tested antibiotics. The emergence of vancomycin resistant S. aureus also highlights the value of prudent prescribing of antibiotics and avoiding their irrational use. Such occurrence of vancomycin resistant S. aureus is worrisome to physicians as it is currently the main antimicrobial agent to treat infections with methicillin resistant Staphylococcus aureus.
Mr. Tebelay D and Dr. Adane B suggested "The prevalence of MRSA was high and should require care in prescription of antibiotics. Antimicrobials such as clindamycin, amoxillin-clavulanic acid, cefuroxime, vancomycin and cephalothin are recommended for empirical treatment for S. aureus infection in areas with low or no antimicrobial susceptibility testing facilities. Further, molecular techniques are needed to identify strain typing of Staphyloccus aureus and resistant genes".
Methicillin resistant S. aureus strains are one of the major causes of community and hospital acquired infections, often causing postoperative and burn wound infections, would be very much of interest in fighting against methicillin resistant patterns of Staphylococcus aureus infection in developing countries. This paper revealed a true data to the Ethiopian health system and future measures to be undertaken. To do so, swabs from postoperative and burn wound were collected and cultured on blood agar and mannitol salt agar. S. aureus were identified by DNAse agar test. The drug susceptibility patterns of S. aureus were determined by disc diffusion procedure and agar dilution. All S. aureus isolates examined for beta-lactamase production which contributed to the resistant pattern of S. aureus.
Authors:
Mr. Tebelay Dilnessa, Lecturer of Medical Microbiology at Department of Medical Laboratory Sciences, College of Health Sciences, Debre Markos University, Debre Markos, Ethiopia
Dr. Adane Bitew: Associate Professor of Medical Microbiology at Department of Medical Laboratory Sciences, College of Health Sciences, Addis Ababa University, Addis Ababa, Ethiopia
A paper about the study appeared recently in American Journal of Clinical and Experimental Medicine
Paper link:
http://www.sciencepublishinggroup.com/journal/paperinfo?journalid=254&doi=10.11648/j.ajcem.20160401.12