How to Make Rational Decisions on the Proposed Studies of Occupational Health Hazards?
Rational decisions on the proposed studies of the work environment are made in the basis of an economic evaluation, where both costs and value of information to be produced are estimated in advance.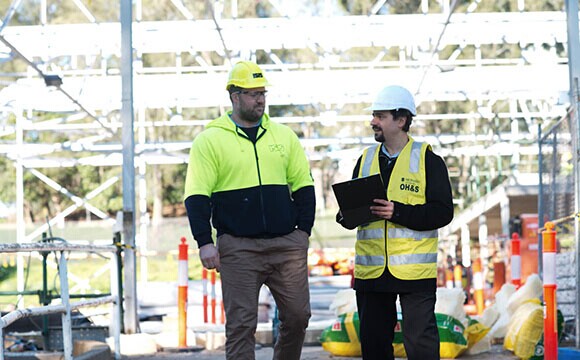 In an empirical research article Dr.Mahmoud Rezagholiintroduced an appropriate economic evaluation methodology to evaluate a proposal for a comprehensive work environmental study at the Swedish company, Sandvik Materials Technology. The proposal previously supplied to the policy makers of the company contains assessment of occupational exposures that caused sickness absences and impairments at work in the company. The supplied proposal isevaluated in advancebased on a cost-value approach of the information that would be produced during the study. According to the approach, the information's economic cost of production compared with its economic value at the societal level. The information output to be produced during the proposed work environmental study would encompass all critical risk factors in the psychosocial, ergonomic, and physical environment of the workplace, and include a program to change the work environment and improve occupational health. As the value-cost ratio of the proposed work environmental study was estimated to be much larger than unity, Rezagholi concluded that the proposal should be accepted in a rational social decision-making process.
Based on economic theories, Rezagholi has also developed models for estimating the cost and the value of information that would be produced in the suggested work environmental study. The introduced cost-value approach of information had a societal perspective consideredall costs and benefits experienced by all stakeholders, irrespective of who pays or gains. Thus, the cost of study included all fixed and variable costs of producing 'complete information'about the work environment as a multidimensional reality, no matter to which stakeholder the cost falls. Also the macro-economic value of the information to be produced during the study was determined in the basis of the expected social benefits of using the information.
In the construction of the economic model of assessing cost and value of the complete information, Rezagholi reviews the existing theories and models while emphasizing their simplifications and obscurities. The author stresses that the work environmental studies are so far evaluated retrospectively based on their achieved statistical efficiency as an invaluable "output" and/or their imposed costs, while any decision on the performance of such studies requires an economic evaluation in advance, with access to information on the socio-economic impacts of occupational exposures. The author added that the approach of "willingness to pay" exposed to managers' subjective judgements based on their own valuation and preferences.
The cost-value approach developed by Rezagholi in the article helps policy makers in their decisions on proposed work environmental studies.
Paper link:
http://www.sciencepublishinggroup.com/journal/paperinfo?journalid=251&doi=10.11648/j.sjph.20160401.12