In 2010 the World Health Organization dedicated the Word Health Day to urbanization and health, highlighting the impacts of urban living on physical and mental health. This is because it is increasingly acknowledged that cities face various problems that undermine the quality of urban life, e.g. social inequalities, urban crime, poor environment, and traffic congestion.
Despite this fact, cities continue to play a vital role in development, as they offer higher education, specialized services and jobs. When it comes to an assessment of the living conditions and well-being in cities, economic indices have failed to capture the aforementioned contradiction of urban life.
Ethiopia is one of the fastest growing nations in the planet. The country is enjoying double digit economic growth in the last few years.Now the question is that do the people's quality of life substantially improved with the economic growth? This study focuses on assessing Hawassa resident's quality of life. Hawassa is one of the emerging cities in Ethiopia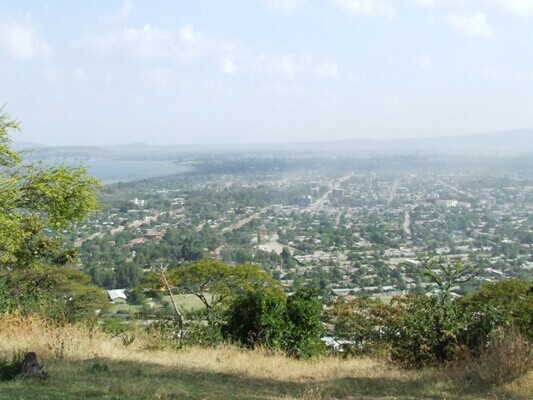 Figure 1: Hawassa city
Urban quality of life (QOL) is an important component of overall life satisfaction and has broadimplications for regional migration, economic growth and environmental sustainability. Subjectiveurban QOL stems from objective characteristics of the urban environment. However, few studies have examined links between objective and subjective indicators relating to urban quality of life. In many other lifedomains such as income and health, links between objective and subjective indicators have been foundto be surprisingly weak, as may be the case with urban quality of life.
Lead author, Natnael Mamuye who conducted the research for his master's degree in applied statistics, examined links between broad objective dimensions of the urban environment and associated subjective evaluations of the urban environment. Different statistical methods were applied to identify the domains that make up the peoples quality of life in Hawassa. Using factor analysis was important in this regard. Binary logistic regression was then used to determine the statistical relationship between each domain score and peoples quality of life in Hawassa. Some of the domain scores were positively related with people's quality of life for instance length of residency. Peoples who lives relatively long time enjoys better life in Hawassa than peoples who are recently settled. And others such as distance to religious place have negative relationship with people's quality of life. Moving long distance to pray for god makes people to feel worst in their life.
Additional co-author was Butte Gotu (PhD), Department of Statistics, Addis Abeba University, Addis Abeba, Ethiopia.
A paper about the study appeared recently in the American Journal of Theoretical and Applied Statistics.
Paper link:
http://www.sciencepublishinggroup.com/journal/paperinfo.aspx?journalid=146&doi=10.11648/j.ajtas.20150406.26