Psychotherapeutic techniques could be utilized to identify barriers to psychological help seeking behavior and to address these barriers effectively in order to improve the psychological help seeking behavior of students in tertiary institutions.
Author Evelyn E. Bentil who conducted this study for her doctorate program in Clinical Psychology in Ghana utilized a repeated measures research design to evaluate an intervention program which was aimed at improving the help seeking behavior of respondents. Eighteen subjects who were students of a tertiary institution in the Republic of Ghana were recruited through the convenient sampling technique and acted as their own control. Validated instruments, the General Help Seeking Questionnaire-Vignette (GHSQ-V) and the Actual Help Seeking Questionnaire (AHSQ) were used to measure the participants' general help seeking intentions and actual help seeking behavior respectively. A demographic questionnaire was also adopted to determine the demographic variables of the participants. The intervention procedure comprised the use of techniques from cognitive, behavior and insight therapies to unearth and explore barriers to help seeking behavior, to identify strategies for improving help seeking behavior and to address the identified barriers with the purpose of improving help seeking behavior. Subjects were tested before the intervention procedure to obtain the baseline scores and again tested after the intervention procedure with the same set of instruments.
Results from the study indicated that, "it is possible for psychotherapists to improve beneficial psychological help seeking engagements using techniques and strategies from psychotherapeutic interventions," said Bentil who was recently awarded a Doctor of Philosophy in Psychology by University of Ghana, Legon.
"Yes, the stigma attached to receiving psychological help could be so strong in certain areas that it is possible that some individuals will never seek psychological treatment no matter the intervention. However, findings from this research will be of importance to school psychologists/counselors and other social workers dealing with young people," said Bentil. This study has contributed to previous knowledge in that the effectiveness of these strategies in improving help seeking behavior is a finding that is applicable and exploitable. The figure below depicts the pathways to help seeking behavior.
A paper about this study appeared recently in the Psychology and Behavioral Sciences Journal which was published by the Science Publishing Group.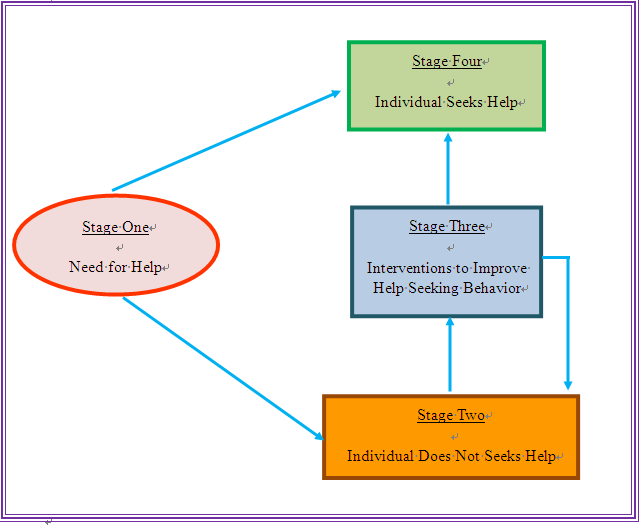 Figure 1: A diagram depicting the major findings from the study. Adapted from, "Barriers to seeking mental healthcare: Can psychotherapist improve help seeking behaviors of young people?" An unpublished Thesis by Evelyn E. Bentil.
Paper link:
http://www.sciencepublishinggroup.com/journal/paperinfo?journalid=201&doi=10.11648/j.pbs.20150402.15