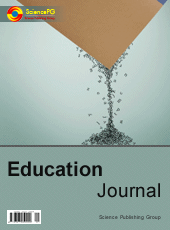 Education Journal
Education Journal (EDU) publishes regular papers and special issues on specific topics of interest to international audiences of educational researchers.
The aim of the journal is to help them better understand each other's role in the overall process of education and how they may support each other. The articles should be original, unpublished, and not in consideration for publication elsewhere at the time of submission to Education Journal and one month thereafter.
Abstracting and Indexing
Journal Article Workflow
Be familiar with the process of article publishing, then you can know exactly where your article is in the whole publication process, such as Article Reviewed, Article Accepted and Article Published. Check your article status here.