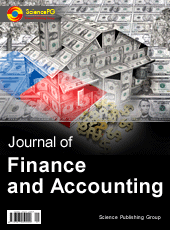 Journal of Finance and Accounting
Journal of Finance and Accounting (JFA) provides a forum for sharing timely and up-to-date publication of scientific research and review articles. The journal publishes original full-length research papers in all areas related to hypothetical and theoretical in its nature and that provides exploratory insights in the fields of accounting, corporate finance, investment, insurance, monetary banking, stock exchange, capital markets and relevant subjects. It is devoted to enhancing research outlets for the finance and accounting disciplines in the world.
Abstracting and Indexing
Journal Article Workflow
Be familiar with the process of article publishing, then you can know exactly where your article is in the whole publication process, such as Article Reviewed, Article Accepted and Article Published. Check your article status here.