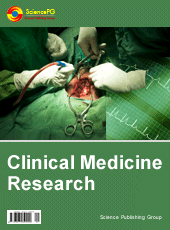 Clinical Medicine Research
Clinical Medicine Research (CMR) is a peer reviewed journal dedicated to the latest advancement of clinical medicine. The goal of this journal is to serve as a resource for dissemination of state-of-the-art research and educational material within the field of clinical medicine. CMR aims to promote rapid communication and dialogue among researchers, scientists, and engineers working in the areas of clinical medicine. It is hoped that this journal will prove to be an important factor in raising the standards of discussion, analyses, and evaluations relating to clinical medicine programs.
Abstracting and Indexing
Journal Article Workflow
Be familiar with the process of article publishing, then you can know exactly where your article is in the whole publication process, such as Article Reviewed, Article Accepted and Article Published. Check your article status here.